Steel-plastic Composite Panel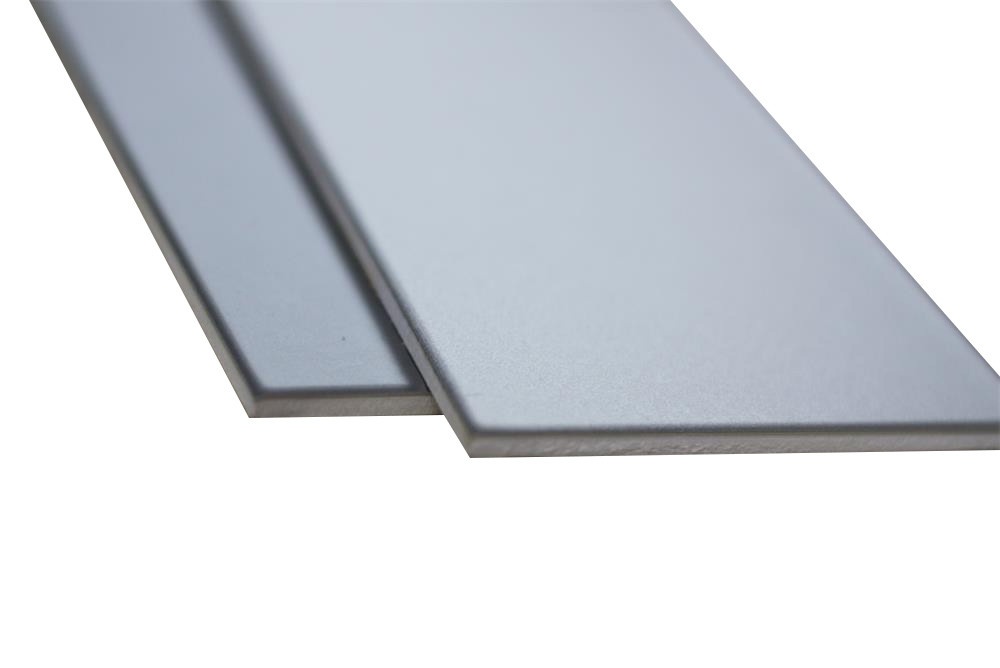 Product advantages
• Excellent flatness and rigidity

• Large-size finished panels can be supplied

• Strong structural stability

• Complex shapes can be easily processed

• Modern style of stainless steel is provided
Detailed introduction
Raw materials

Surface layer: SUS304 and SUS316 stainless steel

Core layer: LDPE,FR,HFR,A2

Back layer: 304 stainless steel

Surface: Glossy, natural, mirror, brushed

Specification
| | |
| --- | --- |
| Panel thickness | 3、4、 5、6 |
| Steel coil | Stainless steel SS304, stainless steel SS316, color steel |
| Steel thickness | 0.2、0.3、0.4mm |
| Panel width | 1000mm and 1200mm |
| Panel length | 2,440, 3,200mm, longest: 5,000mm |
Advantages:

• Excellent flatness and rigidity

• Large-size finished panels can be supplied

• Strong structural stability

• Complex shapes can be easily processed

• Modern style of stainless steel is provided

The steel-plastic composite panel is a kind of high-end architectural decoration material that is processed and compounded by a series of processes and made of surface-finished and stoving varnish-coated color steel panel or 304,316 stainless steel as the surface, polyethylene and mixed polypropylene and plastic or different grades of fire-resistant core materials as the core layer, and same materials or aluminum, color steel, stainless steel, etc. as the back materials. The noble quality of stainless steel, brightness, hard texture, wear resistance and corrosion resistance are demonstrated. It has excellent mechanical properties and is also durable. The total thickness is 4-6mm.

The steel-plastic composite panel is solid and lightweight, and its flatness is excellent derived from the continuous hot pressing technology. The rigidity of 4mm stainless steel clad panel is equivalent to that of about 3mm thick stainless steel, while the weight is reduced by half. The stainless steel composite panel of Haitian Seven Colors can be easily processed, its surface effect is modern and beautiful, and it can be applied to the curtain walls of high-end buildings and indoor and outdoor decorations.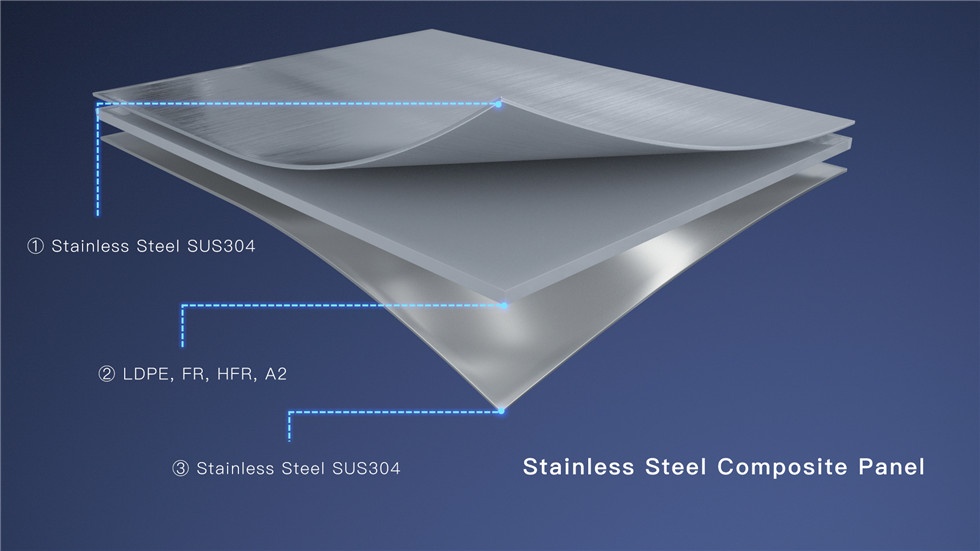 Only produces high-quality products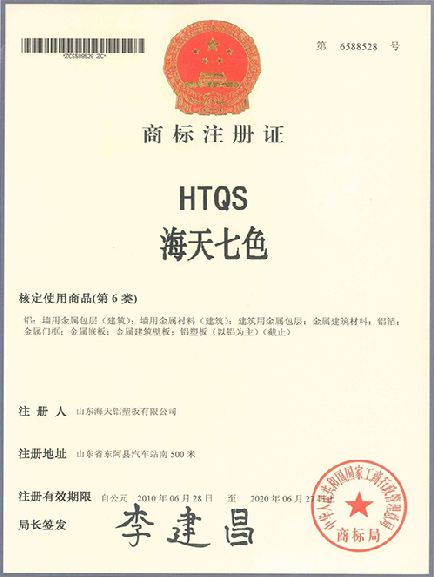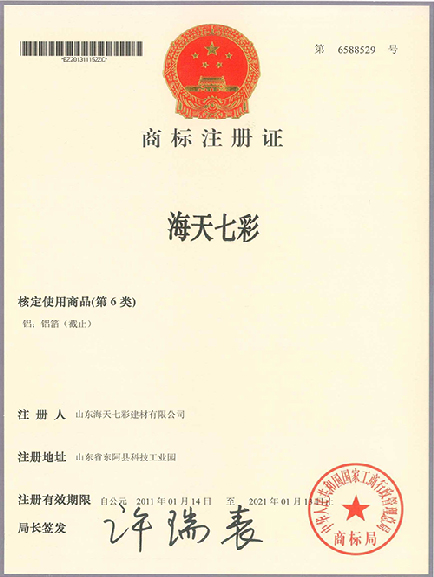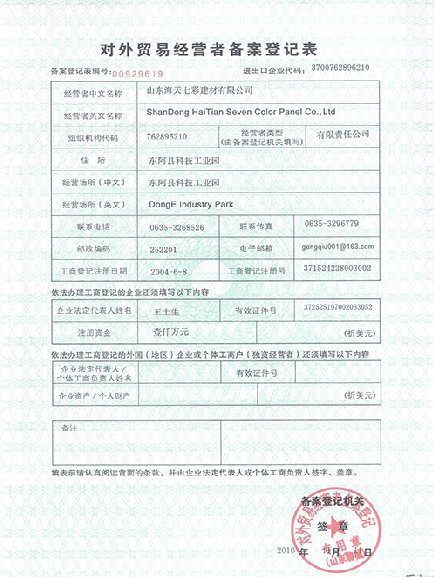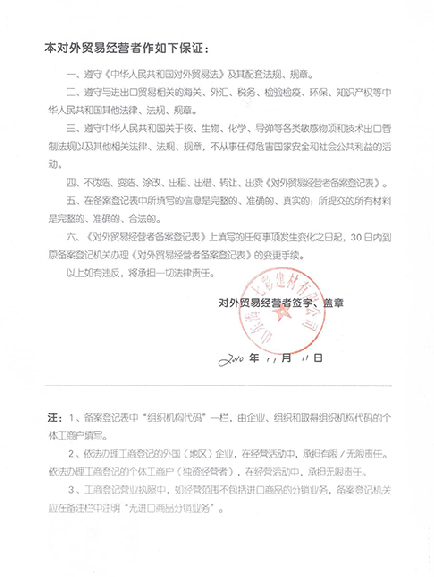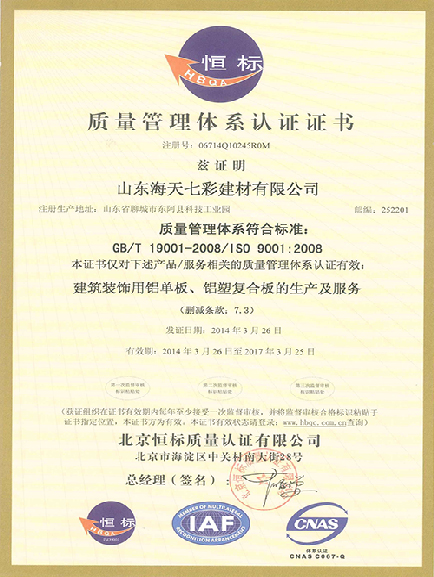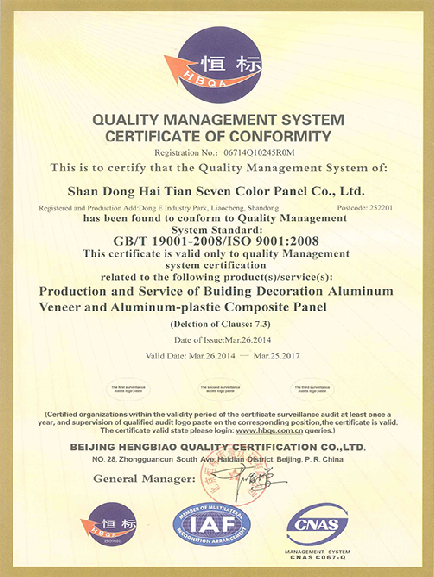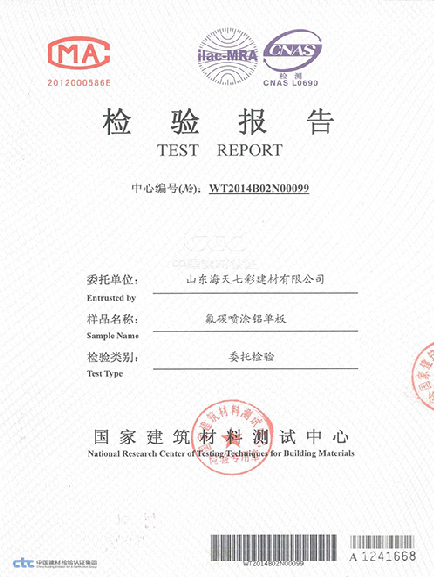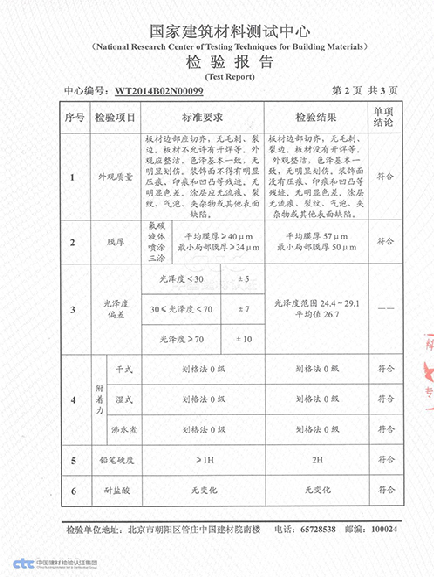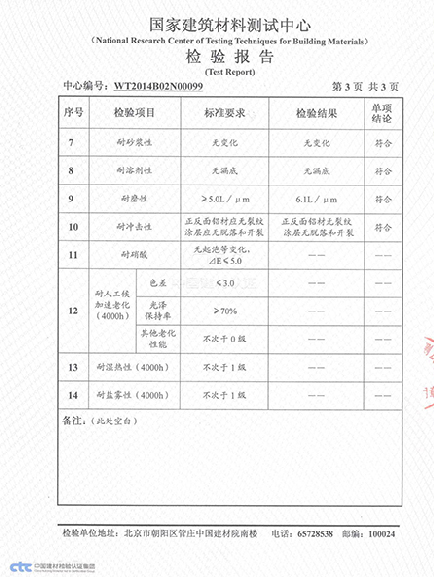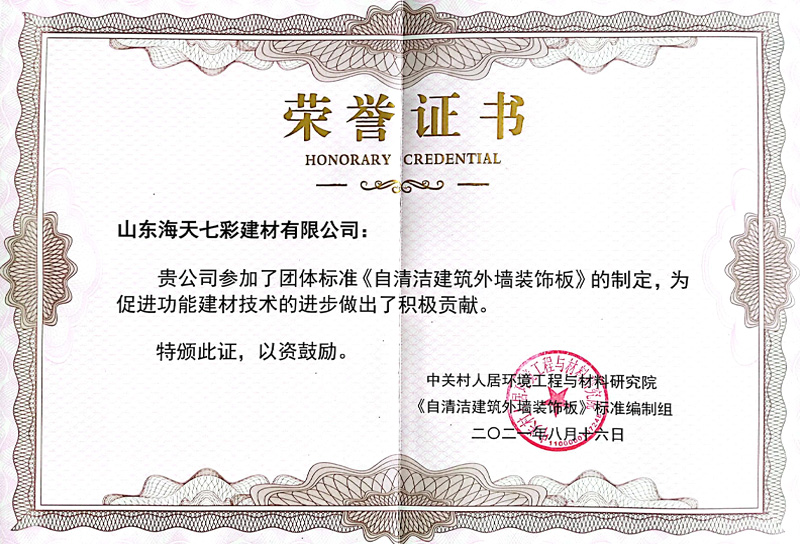 Advanced production equipment- assurance of high-quality aluminum panels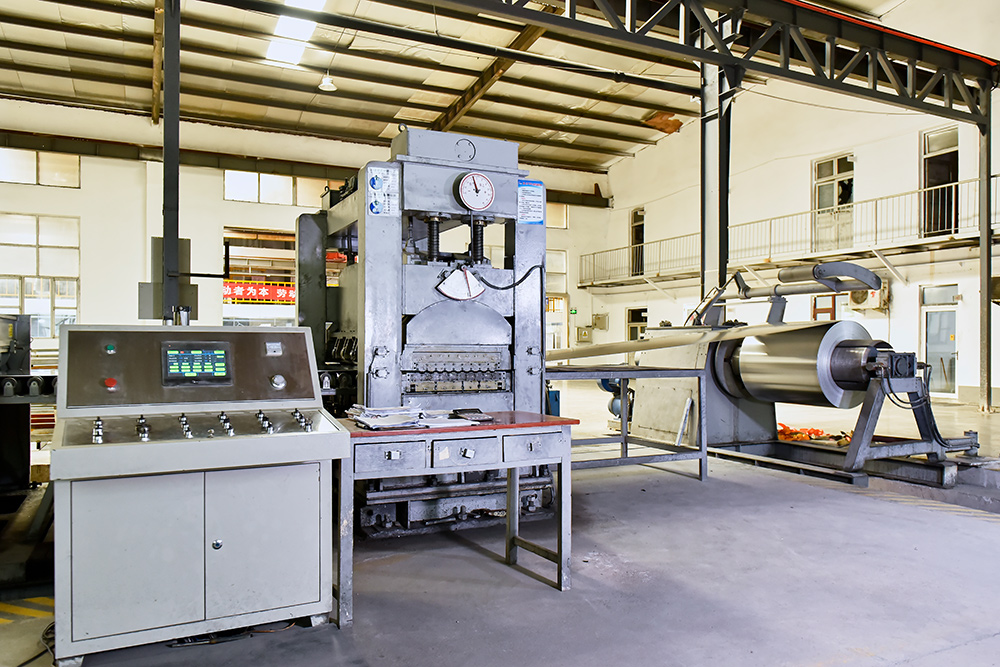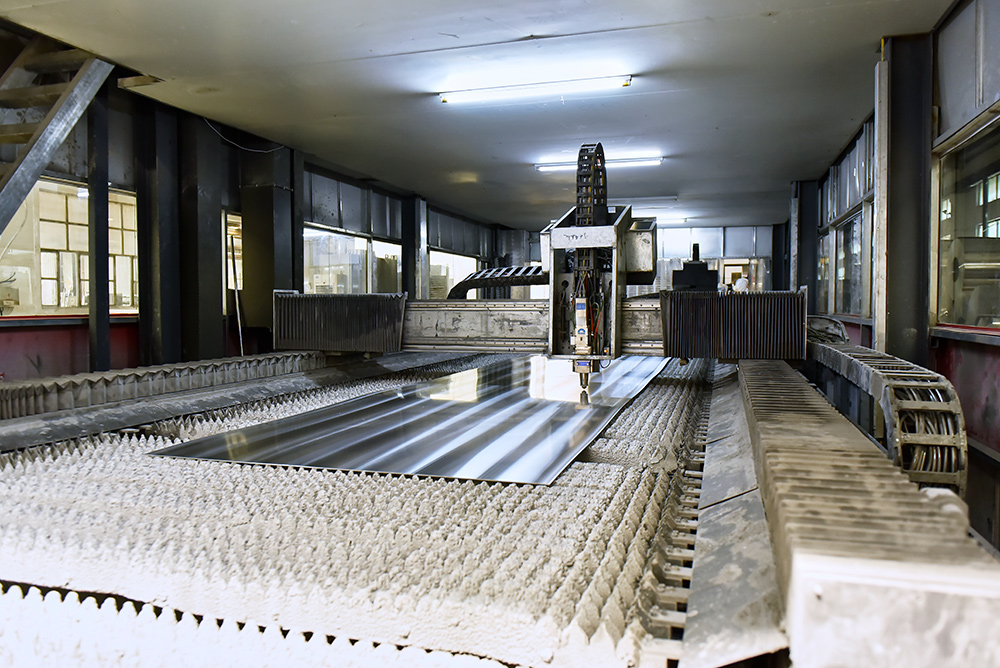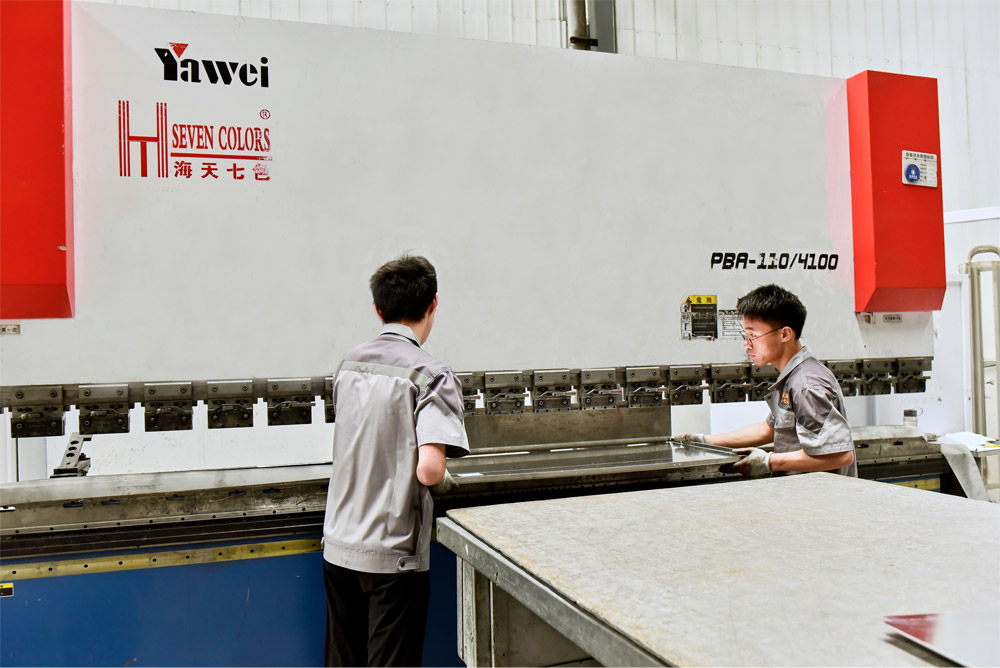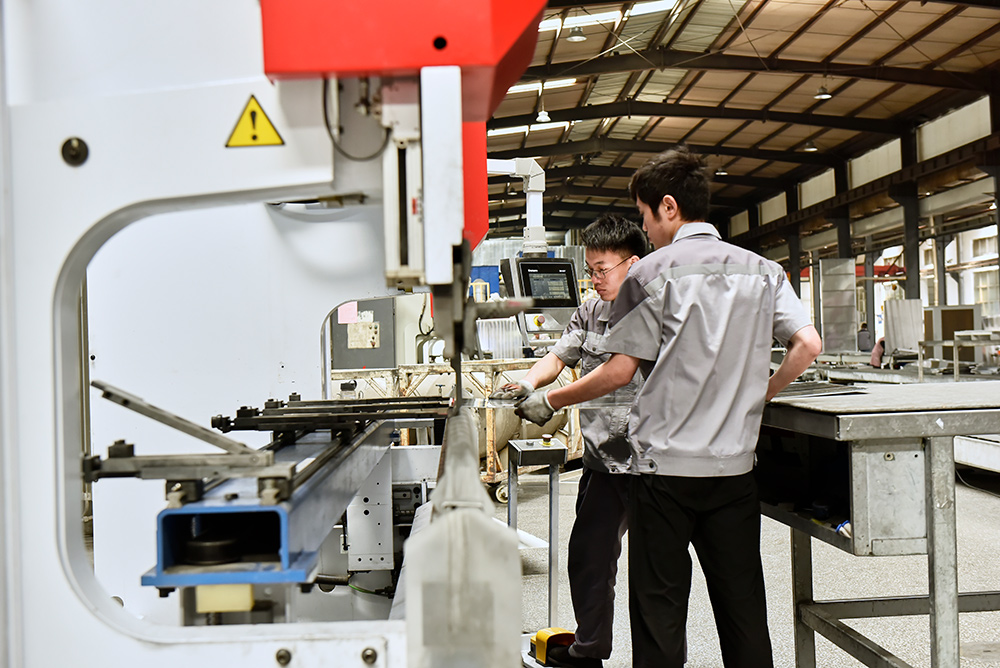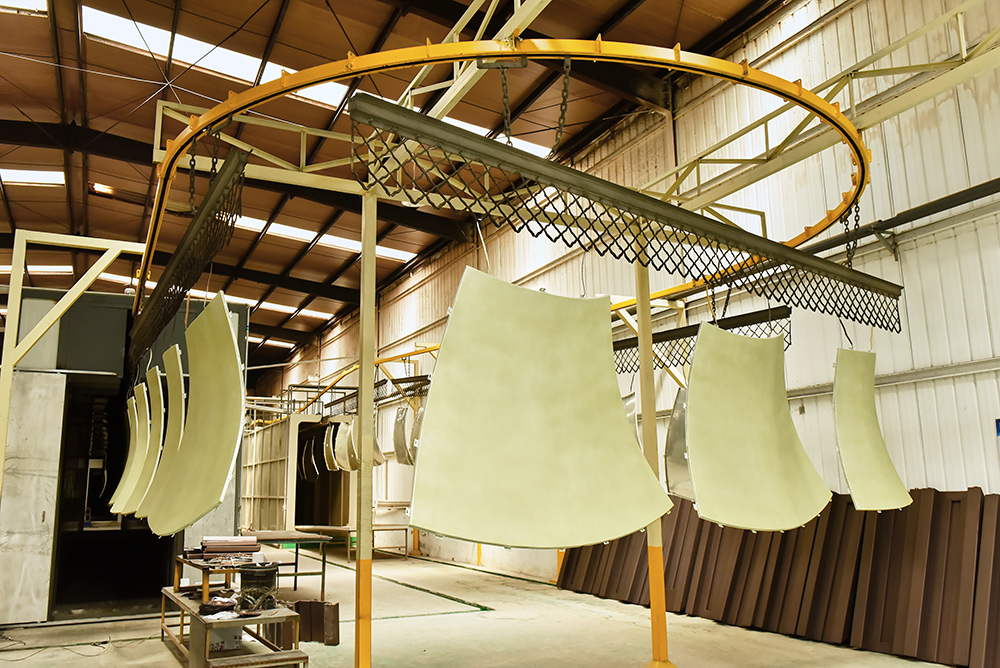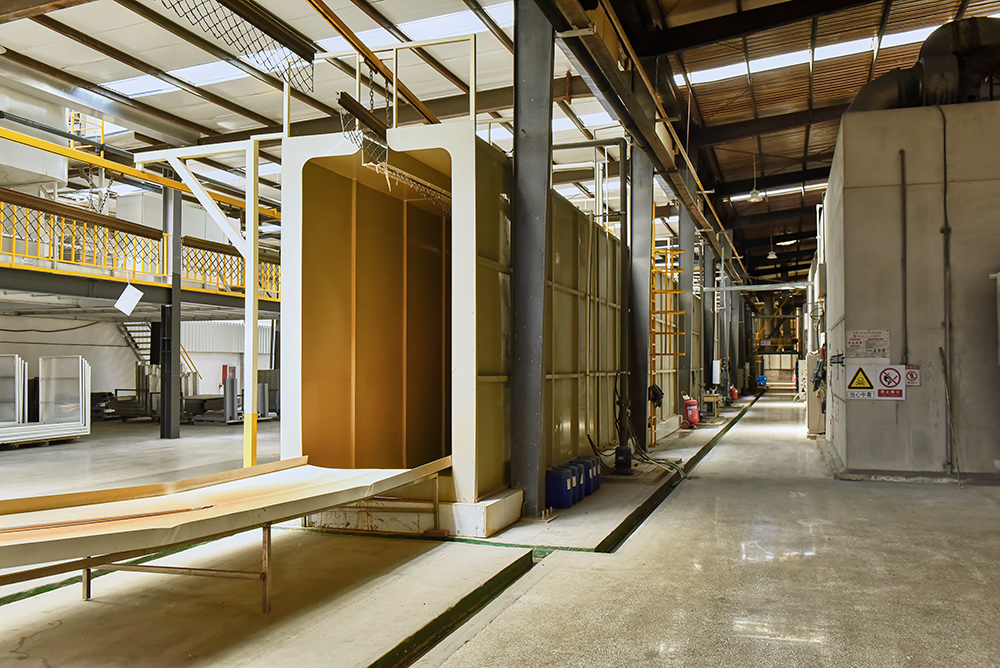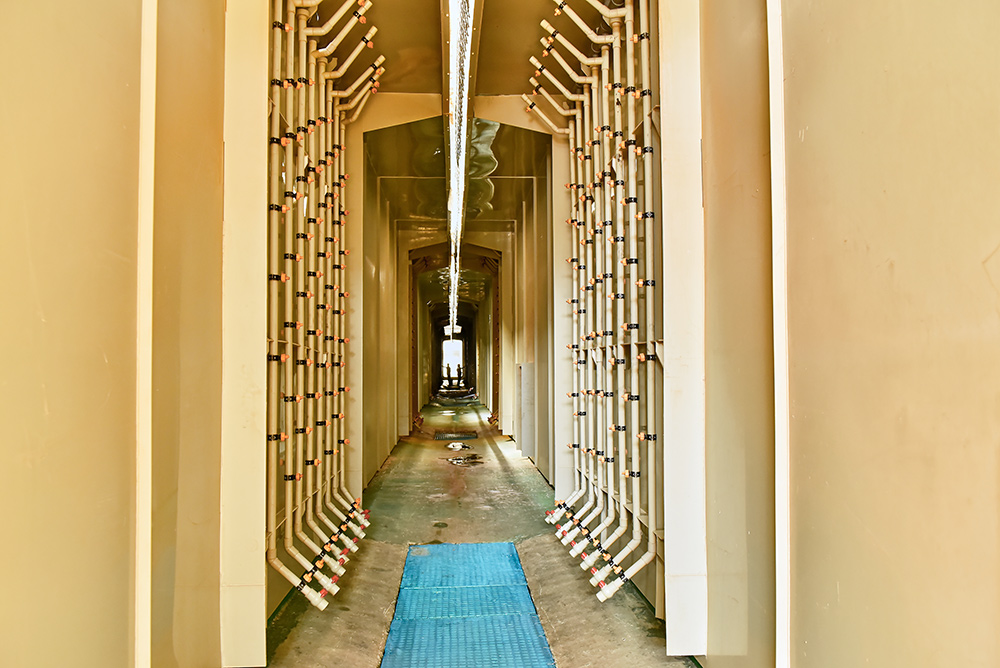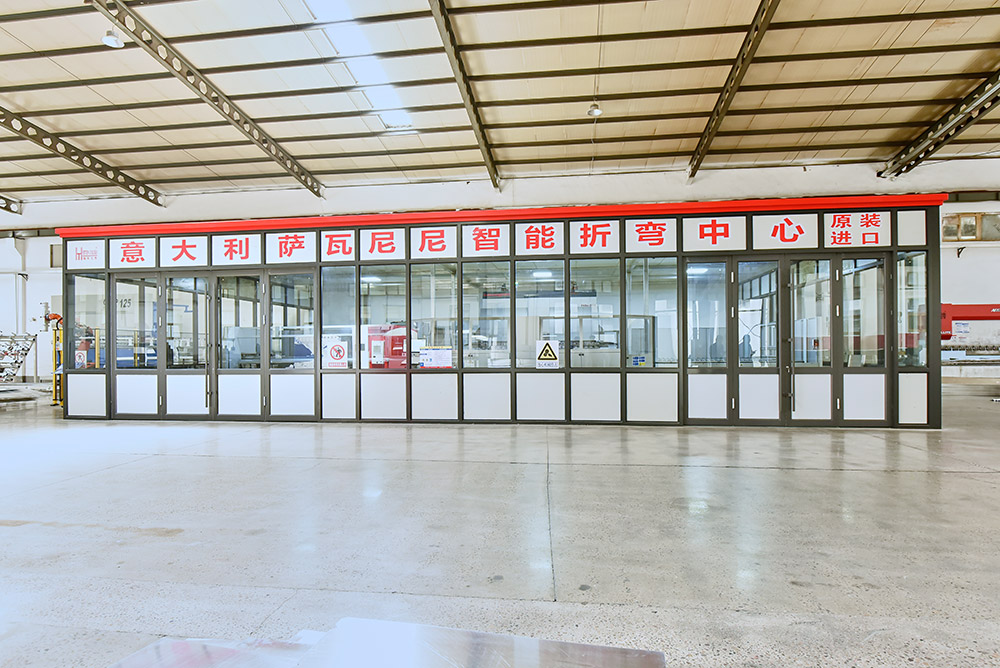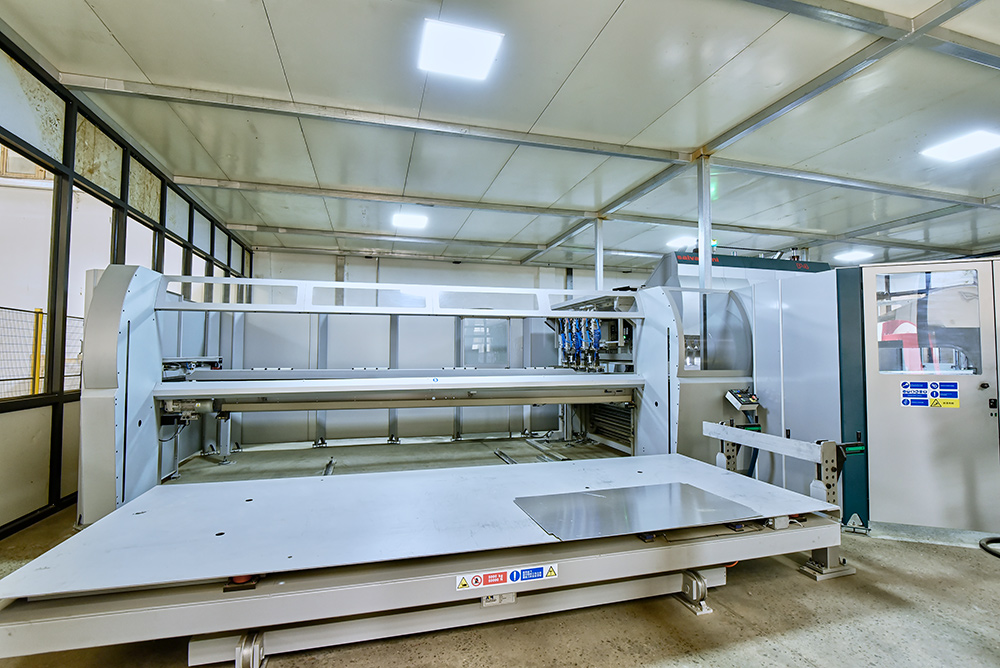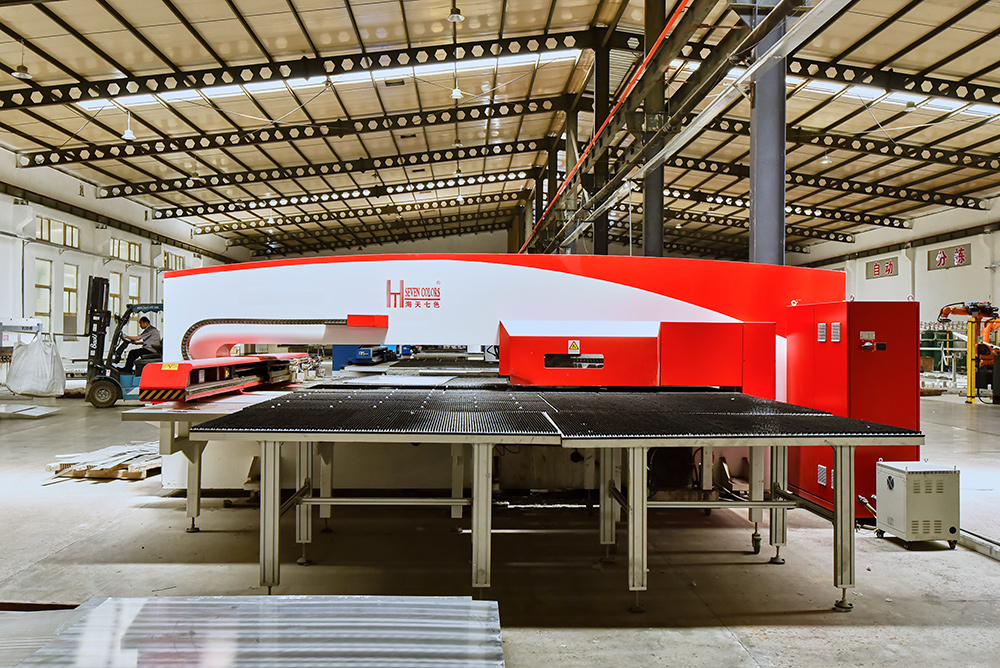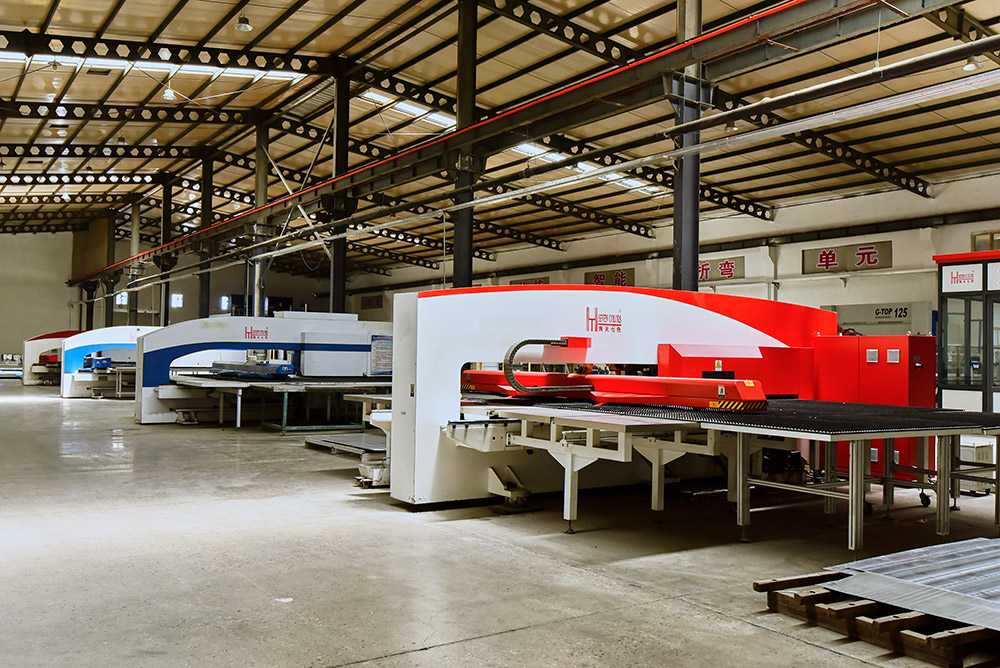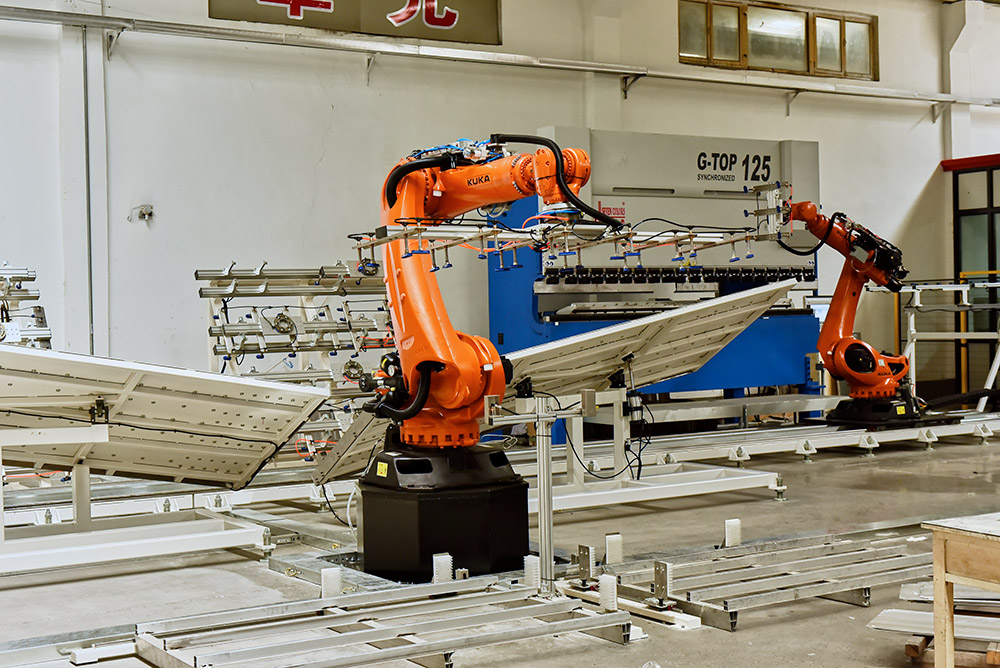 Haitian-

has been deeply involved in the green aluminum panels industry for 20 years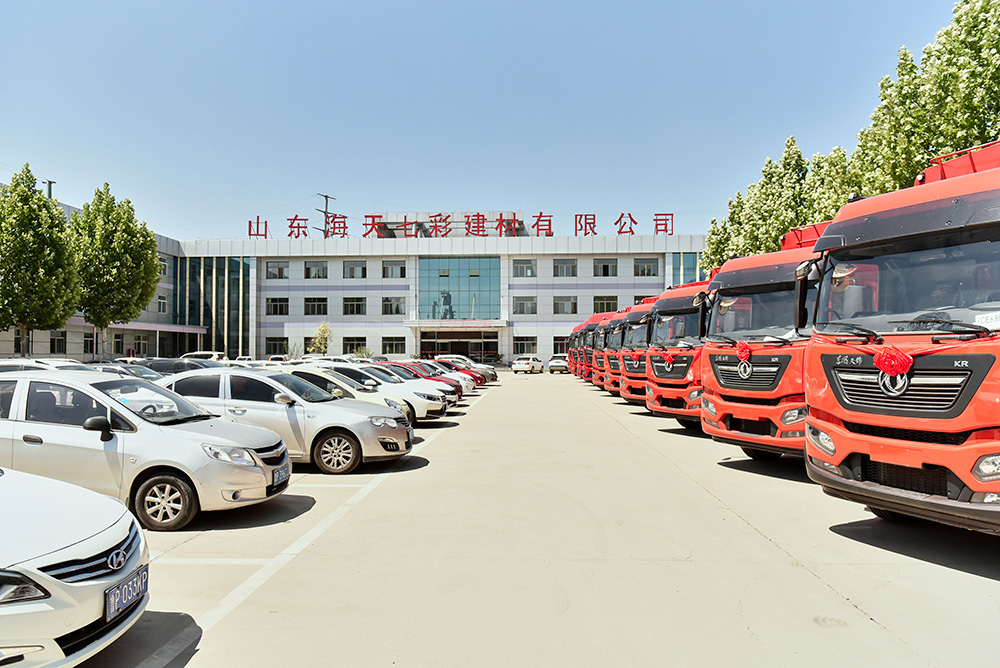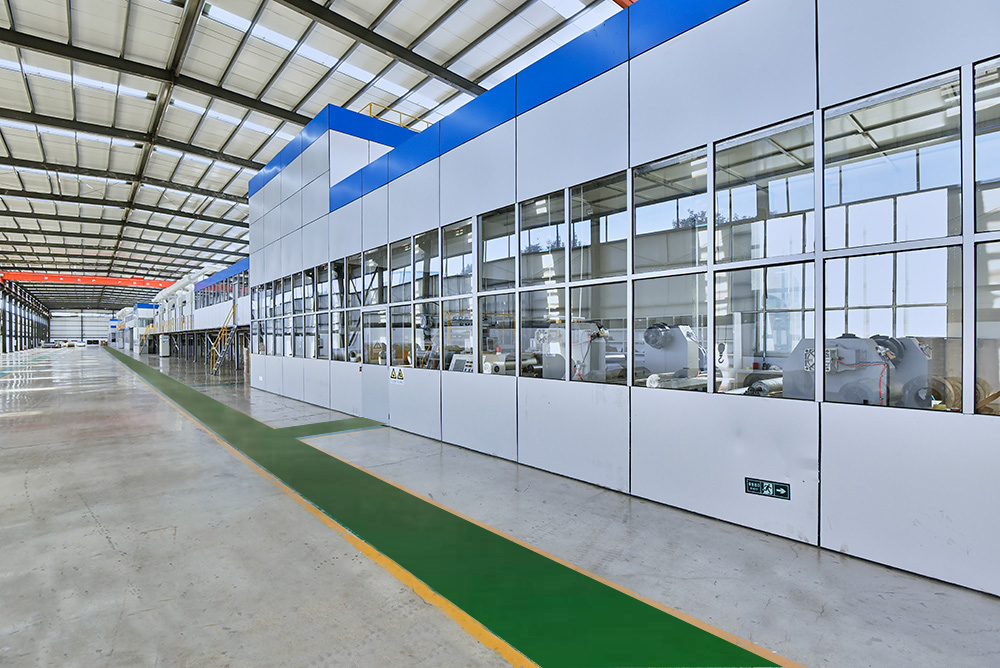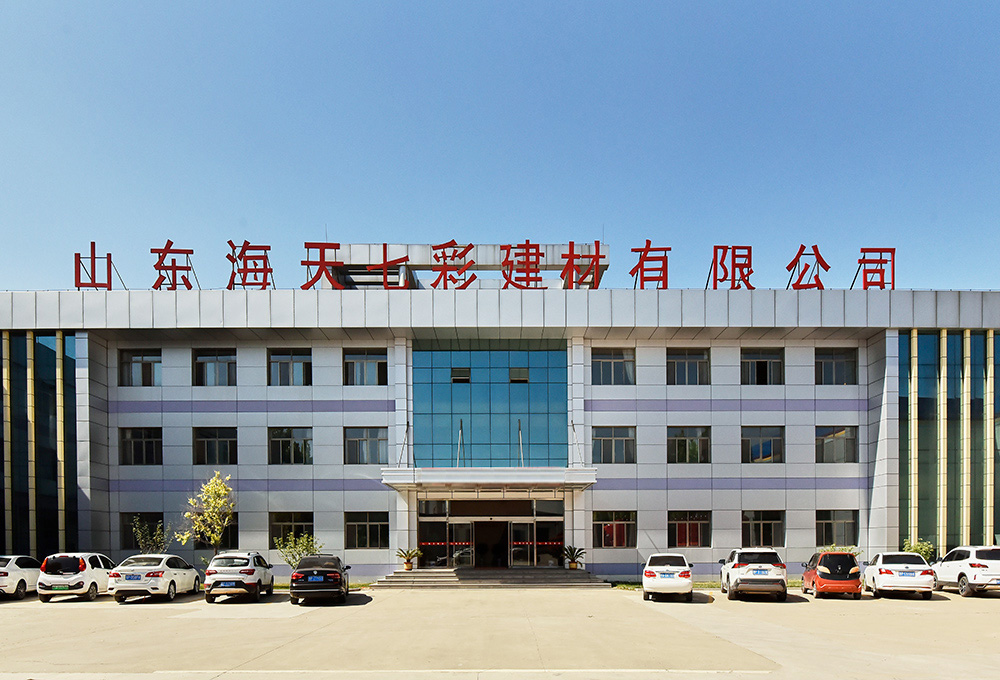 The company is located in the southeast of the intersection of Xiangjiang Road and Xiaguang Road, Dong'e County Economic Development Zone, Shandong Province, covering an area of 68,000 square meters and with a registered capital of RMB 30 million, fixed assets of more than RMB 90 million and a total design investment of RMB 180 million.

The company has two leading CNC aluminum composite panel production lines at home and abroad currently, two aluminum veneer production lines, one aluminum veneer intelligent production line, and one color-coated aluminum foil CNC production line, and its products include:aluminum veneer, aluminum composite panel, color-coated aluminum foil, profiles spraying, sheets spraying, etc., the annual output of various aluminum composite panels is more than 3 million square meters, the annual output of various aluminum veneers is 3 million square meters, and the annual output of sheet after roller coating is 3.6 million square meters. The annual sales revenue of the company can reach RMB 760 million.